Posted By Fred Musante, Friday, January 22, 2016

General Electric announced on Jan. 13 that it would move its corporate headquarters from Fairfield, CT, to Boston's Seaport District. The company plans to begin its move this summer and complete it by 2018.

This decision by one of the world's biggest companies is an important news story. The year is young, but you can be sure that next December when news organizations list the top Connecticut news stories of 2016, this will be at or near the top of their lists.

Last year, GE announced it was considering moving in response to tax increases approved by the Legislature. This threat was serious enough for Gov. Malloy to call lawmakers back into session to roll back some of those tax increases.

So it was natural to assume to blame high taxes and the Democrats in Hartford for GE's decision. That's exactly what some politicians have done.

But that easy answer is not credible. If GE decided to move to get away from high taxes and Democrats, why go to Boston where there also are high taxes and Democrats?

In spite of its previous warning, GE itself did not blame those factors. In its announcement, the company cited unspecified "long-term costs" as one factor, which might be interpreted to include high taxes. But the other reasons it gave were "the business ecosystem, talent, … quality of life for employees, connections with the world and proximity to other important company assets."

From a public health point of view, it is easy to see why GE would prefer the South Boston's urban waterfront district to the Fairfield's leafy suburban sprawl.

South Boston is a thriving, gentrifying, mixed-use area with walkable, pedestrian friendly streetscapes and a convenient mass transit district. Its active design features promote more physical activity, which the CDC says reduces obesity and obesity-related chronic disease rates. The Big Dig transportation project eliminated a highway that had cut off the Seaport District from the rest of South Boston and Boston's downtown, improving street connectivity for pedestrians and bicyclists.

GE's headquarters in Fairfield, by contrast, is only accessible by automobile. It is right off an exit of the Merritt Parkway at state highway Route 59, but it is not a walkable neighborhood, there's no public bus route that goes there, and there's little compact, high-density residential development nearby.

GE's move points the way. Connecticut needs to be the healthy community state. What a great marketing strategy for economic development.

Those low-tax Sunbelt states already have the highest obesity rates in the nation. The E.P.A. predicts that global warming will roast the Sunbelt with prolonged heat waves and droughts as this century progresses. Businesses and workers will stream back to Connecticut, which is expected to weather the crisis in far better shape. Our state leaders must set policies now to guide land use and the built environment toward a healthy future. That's how we want forward-thinking companies like GE to view us.

This is the future. It is why public health, urban planning and public policy professionals need to pay close attention to each other and merge their objectives.

This post has not been tagged.

Permalink | Comments (0)
Posted By Michael Craven, Tuesday, January 19, 2016

Glaucoma comes in many varieties, is the second most common cause of blindness in the United States and an incurable disease(1). The American Optometric Association defines glaucoma as "a group of eye disorders leading to progressive damage to the optic nerve, and is characterized by loss of nerve tissue resulting in loss of vision"(1). Some estimate that 3 million or more Americans have glaucoma, but only half are aware of this fact(3). Since it is National Glaucoma Awareness Month it is important to educate everyone on the risk factors and preventative treatments available for this sometimes silent disease.

There are six types of glaucoma known to doctors and all vary in symptoms and who is affected.

1. Primary open-angle glaucoma. This is known to be the most prevalent type of glaucoma and can develop slowly with no pain(1,4). The fluid in an eye normally flows through an area called the trabecular meshwork and the angle formed by the cornea and iris (drainage angle), two common areas where the flow of fluid is impeded(1,2). In this type of glaucoma the trabecular meshwork is slightly occluded, causing fluid pressure in the eye to increase slowly and damage the optic nerve(4).

2. Angle-closure glaucoma. This is caused by decreased fluid flow through the drainage angle and can happen slowly (chronic angle-closure glaucoma) or quickly in acute-angle-closure glaucoma, which is a medical emergency(1,4).

3. Secondary glaucoma can be due to medical or physical injuries, medications, or other causes(1,2,4).

4. Normal-tension glaucoma. As the name suggests, in this type it is common to see eyes that have a typical fluid pressure, but the individual still has optic nerve damage(1,4). The cause of normal-tension glaucoma is unknown.

5. Pigmentary glaucoma. The iris of the eye has pigment particles/granules which are sometimes shed from the iris and can block the drainage of fluid from the eye(2,4). This in turn causes increased eye pressure and optic nerve damage.

6. Pseudoexfoliation glaucoma. This type of glaucoma is similar to pigmentary glaucoma, however is associated with any material released from the internal eye that blocks the flow of the draining fluid(2).

There are risk factors for glaucoma such as physical injuries, medical conditions (diabetes, high blood pressure, and heart disease), and previous family history(1). Age can also be a factor, where people over the age of 60 and African Americans over the age of 40 have an increased risk(1,2,4). Individuals taking corticosteroids, women with an estrogen deficiency, and nearsightedness can be risk factors as well(4). Please see the below links for more information on risk factors leading to glaucoma.

Preventing glaucoma can be as easy as getting both eyes checked regularly by a qualified professional. If treatment is necessary, there are two options: medications and surgery(1). Medications are used to relieve the fluid pressure inside the eye, thus reducing damage to the optic nerve(1). Surgeries available for glaucoma come in three flavors: laser surgery, conventional surgery, and drainage implants(1,2). All of these have the goal of releasing trapped fluid in the eye to reduce the intraocular pressure(1).

Glaucoma is a disease that costs the U.S over $1.5 billion annually and has no known cures(3). Fortunately, with preventative care more cases of glaucoma can be caught and treated with the right medicines or surgery before they cause lasting damage.

Sources:

1 Glaucoma: http://www.aoa.org/patients-and-public/eye-and-vision-problems/glossary-of-eye-and-vision-conditions/glaucoma?sso=y

2 Facts About Glaucoma: https://nei.nih.gov/health/glaucoma/glaucoma_facts

3 Glaucoma Facts and Stats: http://www.glaucoma.org/glaucoma/glaucoma-facts-and-stats.php

4 Glaucoma: http://www.mayoclinic.org/diseases-conditions/glaucoma/basics/definition/con-20024042





This post has not been tagged.

Permalink | Comments (0)
Posted By Michael Craven, Sunday, January 10, 2016

Cervical Health Awareness Month

By Michael Craven

Welcome to Cervical Health Awareness Month!




If you are unaware, the cervix is part of the reproductive tract in women and is the

lower end of the uterus connecting the vagina and uterus(1). There are many maladies and conditions experienced by every organ in the human body and the cervix is no different. A few of these health issues are cervical cancer, cervical infection, cervical inflammation, cervical intraepithelial neoplasia/dysplasia, cervical polyps and cervical pregnancy(1). In addition, the Human Papillomavirus (HPV) is known in some cases/strains to cause cervical cancer(2). In this post, we will discuss two common diseases, cervical cancer and HPV.




According to the Centers for Disease Control and Prevention (CDC) "more than 11,000 women in the United States are diagnosed with cervical cancer each year" and deaths in 2015 were estimated at 4,100 women(2,4). It is important to note that people usually do not just wake up one day with cervical cancer, this condition takes years to develop(1). This is the reason why it is important for women to get regular Pap smears. This is a test that scrapes the top layer of cells from the surface of the cervix, to determine if there are abnormal cells indicative of cancer(1,4). Pap smears are recommended every 3 years starting at age 21, but it may vary for different people, so consult your doctor(4). If caught early, in the precancerous stage cervical cancer is nearly always 100% treatable(1).




It would be negligent to talk about cervical cancer and not touch one of the causes, which is HPV. In fact every year 14 million people become infected with HPV and about 79 million Americans have the virus at a time(2,3). In 2014 the population of the United States was 318.9 million people, which means that nearly one in four people had HPV. HPV is a class of viruses where people can range from asymptomatic to genital warts and cancer(2). Usually it takes years of cervical infection for the correct strain of HPV to develop into cancer, but it is important to be aware that nearly all sexually active men and women will have HPV in their lifetime(5, 2). To prevent the risks associated with HPV the CDC recommends using the correct prophylactic devices, having monogamous relationships, and getting vaccinated against the virus(2). There are three vaccines available for both men and women, and these are recommended up to age 26(3).




There is a plethora of information on these topics, so included in this post are links to sources and other important information below. It is necessary to consult a professional when/if you are having any questions about your health. In short it is important to have regular doctor visits and be aware of cervical health, because as the old saying goes "an ounce of prevention is worth a pound of care".

**For free or reduced cost screenings please visit the National Breast and Cervical Cancer Early Detection Program (NBCCEDP) on the CDC's website or follow the link below. In addition, Planned Parenthood clinics offer screenings for cervical cancer.

This post has not been tagged.

Permalink | Comments (0)
Posted By Melissa Touma, Wednesday, September 23, 2015
Updated: Wednesday, September 23, 2015
Every year, CPHA hosts the largest public health conference in Connecticut, an event that attracts hundreds of professionals and leaders from the state to gather and learn, network, and engage with peers. This year's theme, Healthy By Design, aims to tackle the discussion of building health-conscious environments for people to live, work and play, ultimately, to improve health outcomes.
Here are 5 excellent reasons to attend this year's conference:
1. You will get to learn a whole lot about the new research and strategies that public health in Connecticut is adopting. Choose from 12 breakout session presentations that share the latest information, promote evidence-based practices, and raise awareness of emerging health issues in the field. Learn current strategies that are working for others and be inspired to initiate your own.
2. Network with hundreds of fellow public health professions from around the region. Meet the experts face-to-face and talk one-on-one with exhibitors who could one day become your partners. Connect with old friends, develop new relationships, and chat with like-minded people!
3. Meet up-and-coming public health professionals at the Student Poster Session and explore the research, projects, and experiences that students have worked hard on to share with the rest of Connecticut.
4. Reflect, refocus, refresh your ideas about how to improve health outcomes in CT. Listen to and engage with our Keynote Speaker, Dr. David Katz, founding director of Yale University's Prevention Research Center, and associate professor of public health practice at the Yale University School of Medicine.
5. Earn Continuing Education credits for Certified Health Education Specialists (CHES) (additional fee does apply)
BONUS: Expand your network! Take the networking challenge and earn your chance at a gift card drawing!
Healthy By Design
2015 Annual Meeting and Conference of the CPHA
Friday, October 23, 2015
8:00am - 4:00pm
CoCo Key Convention Center, Waterbury, CT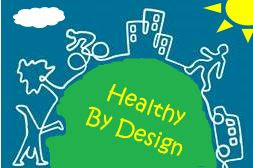 This post has not been tagged.

Permalink | Comments (0)
Posted By Jon Noel, Friday, August 21, 2015

Maybe it's because there is more coverage. Maybe it is because of social media. But there seems to be an awful lot of homicides around the country these days. Milwaukee is on track to see triple or quadruple the number of homicides in 2015 compared to 2014. Baltimore has seen homicides rise by 33% this year and Chicago's has seen 19% more homicides. Connecticut has not been left out of this trend as Hartford has had more homicides this year than ANY other New England city (here's a map of where they happened: http://www.courant.com/data-desk/hc-hartford-homicide-map-20140915-htmlstory.html).

If this fact ever gets brought up in conversation, people are going to give you plenty of reasons why the numbers seem to keep going up and plenty of ways to get them to go back down again. New research demonstrates that 1 much debated reason may be more important than some others.

Guns.

Specifically, states that have the highest gun ownership rates also have the highest rates of homicide of police officers. Gun ownership didn't have a huge effect on the homicide rate (~ 4-5% increase) but it was the only variable studied that was statistically significant. And in our age of numbers, statistical significance is everything.

So, more guns result in more homicides. Less guns result in fewer homicides. That seems pretty straightforward to me.

This post has not been tagged.

Permalink | Comments (0)
Posted By Natalee Martin, Thursday, August 6, 2015

In honor of World Breastfeeding Week here are some pretty cool facts about breastfeeding. Some you may have heard before, some you may not; but all are important and help to normalize breastfeeding! (facts taken from womenshealth.gov)
Breastfed babies typically get sick less. Breastfeeding reduces the risk of ear infections, diarrhea, and stomach problems.

Children who are breastfed have a lower rate of certain illnesses as they grow up. Babies who are not breastfed have a higher risk of asthma, diabetes, and childhood obesity. Since African-Americans are at an increased risk for these conditions, it's important to understand the long-term benefits of breastfeeding.

Your baby can smell you. Newborns have a strong sense of smell and know the unique scent of your breast milk. That is why your baby will turn his or her head to you when he or she is hungry.

Your baby can see you up close and personal. Babies are born extremely nearsighted, which means they can only see things about 8 to 15 inches away. That also happens to be the distance between your face and your baby's face when breastfeeding. So when your baby locks eyes with you, it's a true bonding moment.

Breastfeeding allows your body to recover from pregnancy and childbirth more quickly. The hormones released when you breastfeed make your uterus contract back to its pre-pregnancy size.

Breastfeeding exposes your baby to many different tastes. Formula has one taste. But through your breast milk, your baby eventually gets a slight taste of whatever you eat, although not directly. This will later make introducing solid foods easier.

Breastfeeding may help you to lose weight. Mothers who exclusively breastfeed can burn as many as 600 calories a day, which may help you get back to your pre-pregnancy weight.

Breastfeeding reduces the risk of breast cancer and ovarian cancer in moms.

Breastfeeding can save a family more than $1,200 to $1,500 in formula-related expenses in a baby's first year alone.

Your body starts getting ready to breastfeed during pregnancy. After you give birth, your body gets the final signal to make milk, which is usually more than one newborn can handle. Why? Your body doesn't know whether you have one, two, three, four, or more babies to feed. Your supply then regulates to meet your baby's (or babies') needs.

Before your milk comes in, in the first few days after birth, your breasts make a thick, sticky, yellowish fluid sometimes referred to as "liquid gold." Called colostrum, this liquid has the calcium, potassium, proteins, minerals, and antibodies your baby needs. Your baby needs only a few teaspoons to feel full and stay healthy until your milk flow increases, about two to five days after birth.

Your breast milk changes during a feeding session. When your baby first starts to nurse, your milk is a watery bluish color. Toward the end of the feeding session, your baby gets to thicker, fattier milk, which gives your baby the calories needed to grow healthy and strong.

Breast milk heals. Breast milk is filled with special components that are designed to help fight infection and cut down on swelling in the breast. So, if your breasts are sore those first few days, gently massaging some of your milk into your nipples and breasts can soothe the soreness and speed up recovery.
This post has not been tagged.

Permalink | Comments (0)
Posted By Fred Musante, Tuesday, July 21, 2015
Updated: Monday, July 20, 2015
Is it time to consider affordable housing as a tool for promoting public health?

I think so, since the public health profession, in Connecticut and across the United States, has turned its focus on developing healthy communities to address the ongoing epidemic of noncommunicable chronic diseases.

This new focus has turned public health into a powerful ally of the school of urban planning known as New Urbanism, which looks to make cities of the future more livable places.

The key elements of New Urbanism include walkability (pedestrian friendly), connectivity (avoiding infrastructure that creates man-made barriers between or within neighborhoods), mixed-use and diversity (of building uses and people alike), mixed housing (of unit size, function and cost), quality architecture and urban design (to create a sense of place), traditional neighborhood structure (modeled after how neighborhoods were a century ago), increased density (to maximize efficiency, conservation and convenience), smart transportation (reducing dependence on private automobiles), sustainability (minimizing the impact on future generations), and quality of life (for all, not just for a few).

That's a short summary of a tall order. Consult this web page for a more detailed explanation.

The reason public health professionals are interested in this is we know that suburban sprawl, with its emphasis on the automobile, has played a role in the epidemic of overweight and obesity. New Urbanism's de-emphasis of the automobile is consistent with the need to increase the amount of physical activity in the average person's daily life.

But what does this have to do with affordable housing? I'm glad you asked.

You'll notice in that list of the key elements of New Urbanism, the third item is diversity. One of the criticisms of New Urbanism is that it promotes gentrification and displaces poor people from their spruced-up neighborhoods. If that happens, it defeats some of the purpose that public health has in aligning with New Urbanism, because lower-income people have higher rates of overweight and obesity. It doesn't make sense to displace them from neighborhoods that are transformed into healthier, more pedestrian-friendly environments.

A slide presentation prepared by the Connecticut Department of Public Health, "Healthy by Design: The Connection Between Where We Live and Chronic Diseases," indicates that income inequality in Connecticut correlates with chronic diseases. If this slide presentation looks familiar, it's because Dr. Mehul Delal, DPH's Chronic Disease Director, presented it several times during the past year at CPHA-sponsored events, including at our annual conference last October.

Your ZIP code might make a bigger difference to your health than your genetic code.

When we use planning and zoning to exclude low-income people, we limit those people to a few unhealthy alternatives. These are neighborhoods with higher pollution levels, more lead paint contamination, more substandard housing, more crime, more stress, and usually a much less healthy urban design.

Affordable housing is a way to break this pattern. All Connecticut municipalities are supposed to meet target levels for affordable housing, but few of them do.

In fact, affordable housing has become a dirty word in most suburban cities and towns, because it is used exclusively by developers to override local zoning and environmental codes and gain approval of high-density housing developments.

But wait a minute, isn't high-density development another part of New Urbanism? Yes, if it is mixed-use and located near mass transit connections. And as affordable housing is used by these developers, it almost never is.

Whose fault is this? Some of the blame goes to municipal officials who refuse to include affordable housing in their plans of conservation and development.

If local planning and zoning officials were to develop village centers consistent with the principles of New Urbanism, and require, possibly through special overlay district zoning, that the village development include affordable housing, then they would have a defense against those developers who would use the affordable housing law to plant high-density development in locations where it is not appropriate.

Two new developments make this even more important. One was the Supreme Court decision on June 25 (Texas Department of Housing and Community Affairs v. The Inclusive Communities Project, Inc.) that strengthened the 1968 Fair Housing Act. The other was a new rule issued on July 8 by the U.S. Department of Housing and Urban Development that requires municipalities to account for their use of federal funds to reduce racial discrimination in housing.

The court ruling and the new HUD rule may increase pressure on Connecticut municipalities to meet those affordable housing targets that state law says they are supposed to be meeting anyway.

The public health profession must be ready to use this pressure to push for policy reforms that will promote the development of healthier neighborhoods for all the state's citizens.

This post has not been tagged.

Permalink | Comments (0)
Posted By Jon Noel, Monday, July 20, 2015

Something that may not be talked about much in public health circles is conflict of interest, specifically financial conflict of interest. There have been a number of accounts of finances influences what scientists say or do. Research funded by the tobacco interest has concluded that secondhand smoke isn't harmful and that some types of tobacco may even have some protective effects. Connections to pharmaceutical companies is known to influence prescription habits, and deniers of climate change are paid by oil and gas companies.

I wanted to bring a recent example to light. In the July issue of the Mayo Clinic Proceedings, a well-cited medical journal (It has an impact factor of 6.2. I consider anything above 2 a pretty good journal), an article was published that attempts to completely discredit a widely used method for collecting diet data and how such data should not be used to inform policy. Now, under normal circumstances, I'm in favor of critiquing existing science because all methods have their flaws and can be improved upon. But one sentence caught my eye:

"…we posit that the American diet is no longer a significant risk factor for disease for most individuals."

If you blinked and had to read that sentence again, you aren't alone. In a country where the obesity rate is at 35% and another 34% overweight, carrying an extra few pounds, and more than an extra few pounds, is no longer the exception but the rule. And we are supposed to believe that diet is somehow not involved? Something doesn't seems right. Then I found this:

"Dr Archer has received honoraria from the International Life Sciences Institute and The Coca Cola Company. Dr Lavie reports receiving consulting fees and speaking fees from The Coca-Cola Company and writing a book on the obesity paradox with potential royalties."

Ok, now it makes sense. The authors are being paid by the largest soft drink company in the world and a "research institute" (yes, the quotes are necessary) that is funded by nearly every food and agriculture company in the world. Of course they are going to conclude that nearly all of the existing dietary science should be discounted when making policy and that diet is no longer a risk factor for disease.

At this point, these authors have lost nearly all of their credibility in my eyes. Perhaps you think differently, but whenever you see such far ranging conclusions as "…the American diet is no longer a significant risk factor for disease…" always check who is paying the speaker. It's often a company, corporation, or entity with ulterior motives.

This post has not been tagged.

Permalink | Comments (0)
Posted By Jon Noel, Wednesday, July 8, 2015

It's simple really. If someone is more educated, they are more likely to have a better job, earn a better income, live healthier, be healthier, and live a longer, more fulfilling life. Ok, so maybe it isn't that simple, but getting an education may have just gotten a little easier.

At the end of the legislative session, the Connecticut General Assembly passed An Act Concerning The Use of Digital Open-Source Textbooks In Higher Education. The Act creates a pilot program that encourages the use FREE, open-source textbooks at state colleges and universities (i.e. UConn, CCSU, SCSU, ECSU, WCSU). Hm, perhaps I didn't put enough emphasis on the FREE in that last statement. Is that better?

I know, I know. Your next question is why am I bringing up textbooks, particularly when the cost of tuition is rising faster than inflation. Well, books are expensive too. Try $1,200 a year expensive, and textbook costs have been rising at triple the rate of inflation since 2002. Heck, I remember spending over $200 for textbooks that I'm fairly confident were never even opened, although they do fill up the book shelf quite nicely.

If we keep pushing for more educational opportunities and keep promising that more education will lead to a better life, then we also need to make sure such education is affordable, from tuition to fees, and yes, to textbooks. With all the caveats that always come with these pilot programs, I think this Act could make a real difference.

In the meantime, here are some sites that offer open-source textbooks and other information:

And if you want to learn something new but can't afford to enroll in a course, here are a couple sites with open-source courses:

This post has not been tagged.

Permalink | Comments (0)
Posted By Fred Musante, Thursday, July 2, 2015
Updated: Wednesday, July 1, 2015
I attended an interesting course last month in New York City that gave me a first-hand look at how urban design is used to promote public health.
Each summer, Columbia University sponsors EPIC, the Epidemiology & Population Health Summer Institute at Columbia, at the Mailman School of Public Health. Most of the courses are of the hands-on, how-to type: Geographic Information Systems, Social Network Analysis, courses on research study design and analyzing epidemiological data, program evaluation, and other interesting topics.
I am working on my MPH these at Southern Connecticut State University on a topic associating urban design and public health, and one course stuck out as too relevant to pass up.
The course, Designing Healthy Cities to Reverse Obesity and NCD Epidemics, was taught by Dr. Karen Lee, a consultant on healthy built environment design and policy development. She formerly served as the New York City Health Department's Built Environment Director and was a leader in the development and implementation of NYC's Active Design Guidelines.
The "NCD Epidemics" referenced in the course title are non-communicable diseases¾notably heart disease, strokes, cancer and type 2 diabetes¾that have replaced infectious diseases as the leading causes of death and rising healthcare costs. While these chronic diseases have always been endemic, their incidence rates have increased to epidemic levels. Some public health experts warn that if this trend is not reversed, current generations may be the first in modern history to have lower life expectancies than those that preceded them.
Research shows that overweight/obesity is an important risk factor for these NCDs, while physical inactivity and unhealthy diets are key risk factors for overweight/obesity. This has led to a partnership between public health and urban planning professionals to create human living environments that encourage physical activity and improve access to healthy food as a way to combat the overweight/obesity epidemic.
My Designing Healthy Cities classmates were a diverse group. Course participants came from the tri-state area, of course, but also from Canada, Taiwan and Brazil. They included an undergraduate student, a graduate student (me), and a college professor, as well as several employees of municipal and regional agencies, and they overlapped the public health, urban planning, and medical services professions.
We followed Dr. Lee around the city, traveling mostly by subway, for meetings with city officials responsible for neighborhood development, transportation and affordable housing.
It is exciting to see these urban design features actually implemented. We visited a neighborhood in lower Manhattan where the bike paths have been placed between the sidewalks and curbside vehicle parking, turning parked cars into a shield to improve safety for cyclists and pedestrians.
At W16th Street and 8th Avenue, parked cars provide a traffic safety barrier for cyclists and pedestrians. Neighborhood design features that improve traffic safety encourage more physical activity by residents and visitors.
Urban planners found that closing streets and creating pedestrian plazas not only made neighborhoods more "walkable" places, but it also promoted economic development, and that has helped build support for these unorthodox design features among business people and elected officials.
A pedestrian plaza at W14th Street and 9th Avenue provides a welcome space for people to gather, which attracts new restaurants, shops and other businesses to the scene.
We got to see the new Citi Bike bicycle sharing system, run by a private company. Bicycles can be rented from and returned to self-serve docking stations placed around the city.
A man departs from a Citi Bike bicycle sharing station at W16th Street and 9th Avenue.
We also got to stroll the length of the High Line, a public park created out of an abandoned elevated freight railroad line. Parks and open space are more likely to be used, and thus promote physical activity, if they are within a 15-minute walk of residents' homes.
The High Line Park, which offers views of the city skyline and the Hudson River, was created from an abandoned elevated railroad spur.
One morning we visited an affordable housing complex in the South Bronx that had a community garden on the roof.
Residents grow fresh vegetables for their dinner tables in a community garden on the roof of Intervale Green, an affordable housing complex.
We discussed the role of architectural design in promoting physical activity and healthy communities with Hilary Sample and Michael Meredith at MOS Architects in Harlem.
Architects Hilary Sample and Michael Meredith explain how building design policies and architecture improve public health.

Some of these ideas have begun to be implemented in Connecticut. They are concepts in which our state's big cities are leading, but a handful of suburban towns have adopted them, too.

If we're going to reduce the incidences of chronic diseases, control health care costs, and improve our quality of life, we can't continue to follow the same formulas and prejudices that got us where we are.

This post has not been tagged.

Permalink | Comments (0)